MERC-UASC + DRONE MANAGED SERVICES
Mobile Emergency Response Center - Unmanned Aerial System Carrier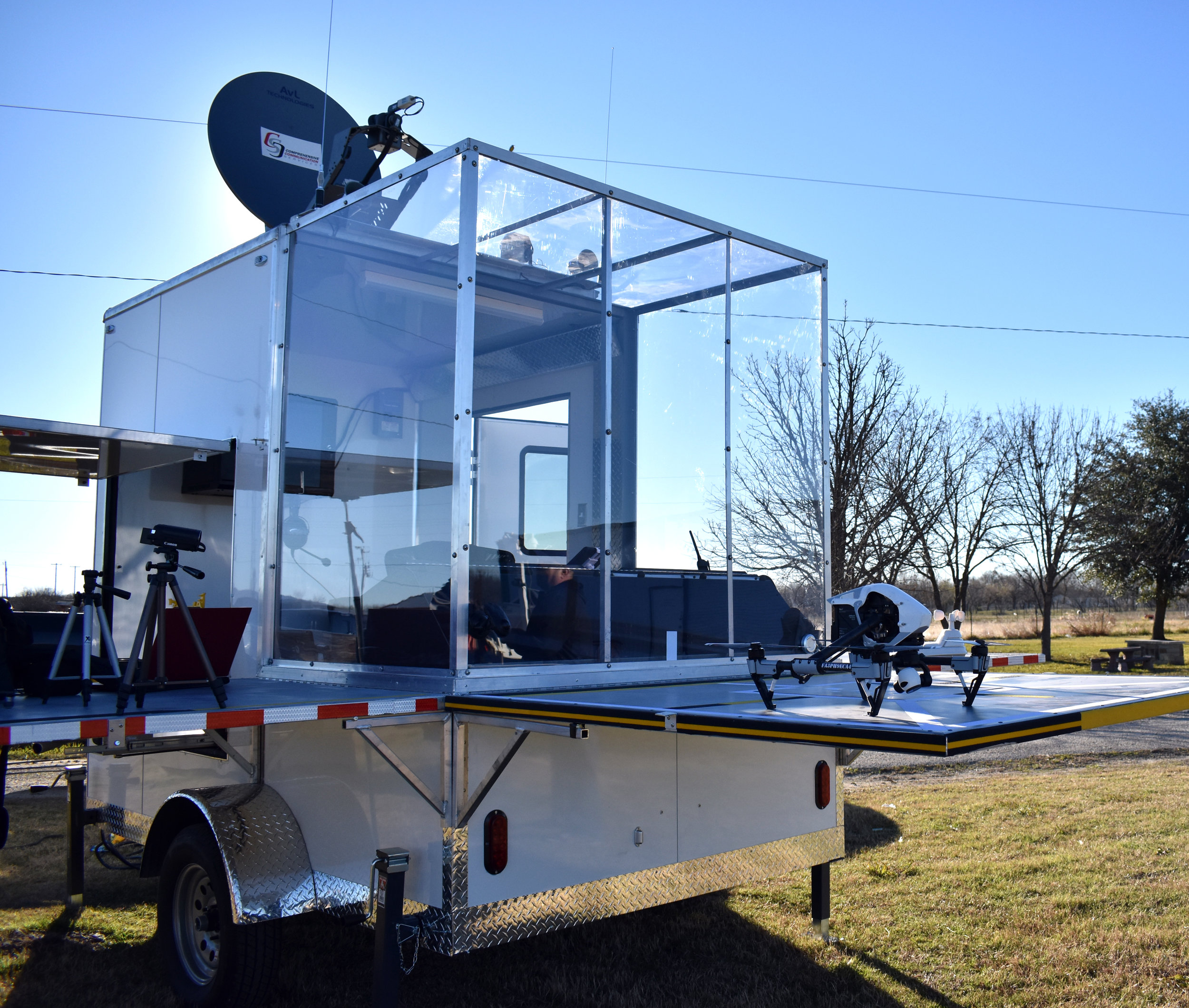 Combine the MERC-UASC solution from Comprehensive Communication Services (CCS) with Fortress UAV's Drone
Managed Services to receive a fully comprehensive mobile
solution that is extremely adaptable and can serve
numerous use-cases:
1. Communications for Emergency Response
2. Event Monitoring and Inspections
3. Off-Road Search and Rescue Missions
4. Enterprise Drone Services
5. Plus more
CCS expertly designed and crafted the MERC-UASC to allow a UAS operator to pilot their UAS in an environmentally-controlled space while maintaining line of sight through transparent Plexiglas walls. The unit provides storage, maintenance and flight space for drones, including a tethered drone system. The MERC-UASC is equipped with an on-board dual sim LTE router and a roof mounted auto-acquire satellite system that provides network connectivity for video streaming from anywhere in the world. For a full list of features, click here.
Combined with Fortress UAV's Drone Managed Services get peace of mind knowing that each asset is properly stored, tracked, maintained and ready-to-go in a moment's notice. Our services include but are not limited to:
Initial planning, sourcing and set-up of all assets (variety of drone models available including tethered drone options)

Program management throughout all phases (including deployment)

Storage of MERC-UASCs plus any required drones

Asset tracking during deployment

Delivery and/or recovery of MERC-UASCs and drone assets

Drone asset repair and maintenance, as required before and after deployment for flight-readiness

Pilot services, as required
All solutions and assets can be fully customized to meet each customer's needs. Scope review and assessment can be performed to clarify use-cases and confirm needs.
REQUEST MORE INFORMATION:
MERC-UASC + Drone Managed Services brought to you by: